I am a lawyer located in Venice, Florida. I practice primarily in the areas of Business and Commercial Litigation, Real Property Litigation, Business Representation, Intellectual Property, and Family Law. When I opened up my law firm I decided to center my practice around conflict resolution and business. My reasoning behind this was very clear: I have always had a fascination with business, and I enjoy solving difficult problems.
Before practicing law most of my employment involved working in biological research laboratories at both the Baylor College of Medicine in Houston, Texas, as well as Scripps Florida in Jupiter, Florida. While some may find this an odd start to a legal career there are actually many similarities between the two fields. In the laboratory I worked within tolerances of a thousandth of a milliliter, often on complex reactions that took weeks to complete. It required skill, it required patience, it required attention to detail, and it required diligence.
Laboratory work was always a lot of fun, but I must confess that there was always a second interest – business. What I enjoy most about business is how there are so many ways to solve a problem. You identify a need, provide a solution, and then iterate to improve that process. It's an endlessly fascinating pursuit. I have always been a voracious learner, and love nothing more than to step behind the velvet curtain and discover how the sausage is really made. That attitude has exposed me to a broad range of people, ideas, and industries. It has helped shape an approach that I use every day to solve all kinds of issues for all kinds of people.
I enjoy working with interesting people to solve complex problems. I also happen to be a pretty good communicator. Those are the reasons why I decided to become a lawyer. Every day is different, and affords me the opportunity to meet new people, learn new things, and apply that knowledge to get better at solving problems. At the end of the day, that is what I am all about. I care about my clients, I care about my work, and I care about providing you with the absolute best service and solutions possible.
Thank you for reading more about me. If I can help you in any way it would be my absolute honor to be of assistance.

Licensure and Professional Associations
I am admitted to practice law in the state of Florida, and am a Registered Patent Attorney licensed to practice before the United States Patent Office (Reg. No. 65,272). I am also an active member of both the Florida Bar and the Sarasota County Bar Association, and am a member of the Venice Chamber of Commerce.
Education
University of Florida Levin College of Law, J.D., 2012
Tulane University, B.S., Finance / Cellular and Molecular Biology, 2004
Practice Areas
Family Law and Divorce
Business and Commercial Litigation
Real Property Litigation
Intellectual Property Law (Trademark, and Copyright applications)
Real Estate
Business Representation (Corporate Formation, Contracts)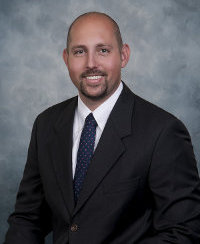 Community Involvement
Sarasota County Bar Association: South County Division – Member
Sertoma Club of Venice – Member
Venice Chamber of Commerce – Member
Contact
If you would like to contact me please call my office at 941-882-4367, email me directly at dan@danpolicastrolaw.com, or fill out the contact form below.